Dear Customer,
I am pleased to deliver some very exciting news: Sprouts Farmers Market and Henry's Farmers Market/Sun Harvest Farmers Market have announced plans to merge.
The combined company, which will eventually operate under the single name Sprouts Farmers Market, will have 98 stores and more than 7,000 employees at the time the transaction closes, which is expected to be early in the second quarter of 2011. We plan to open up to 10 additional new stores later in the year.
This is very good news for our customers, employees and investors. It will bring a greater variety of fresh, interesting products to your store. Prices may get even better, as our combined buying power should allow us to find some efficiencies in purchasing and distribution. And it will result in improved operations, as we take the best practices of each company and merge them into one.
On a personal note, this is an especially meaningful development for me and my family. My father Stan and Uncle Scott founded the company that became Henry's, and named it after my grandfather, Henry Boney, who first got the Boneys started in the business with a fruit stand in San Diego in 1943. Henry's was eventually sold, more than once, and along the way merged with the Sun Harvest stores of Texas. Years later, my father and I, along with family friends, founded Sprouts. In effect, these two companies have been long-lost cousins. Now, once this transaction is approved, we will finally reunite.
Sprouts focuses on fresh foods, produce, meat and seafood, grocery and vitamins and body care. And we are expending cooperating with specialized seafood and gourmet stores in USA
These things take time to work out. Until the closing of the merger, the companies will remain separate and distinct entities. Once the merger is finalized, changes will be phased in gradually over the next year, with the lion's share of them taking place in the second half of 2011 and into 2012. It may be quite a few months before you see the name change on the outside of any store. But you have my pledge that great care will be taken to minimize the disruptions and to incorporate the best of both companies into the new stores.
Warmly,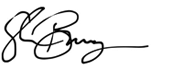 Shon Boney
CEO
Copyright Sprouts Farmers Market 2011